Market Eye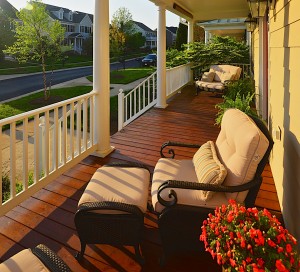 You have lots of real estate questions and I have the answers (or know who to ask). Here I will provide some insight into where we are headed and where we have been.
Summer 2018
Wow! 2018 started off with a bang – you could almost hear the starting gunshot as buyers frantically ran to new listings, only to come up against strong competition again and again. Many buyers experienced heartache as they wrote and lost offers on one, two, three, four and maybe more properties before finding their home (or maybe throwing in the towel). But the summer slowdown is here and after a frantic early spring, it's time to breath a little and reflect on the last 6 months.
It's Been a Sellers Market:
Inventory below 6 months (meaning if no homes were added all the current inventory would sell in 6 months) is considered a sellers market. We are there. Really there! Inventory is hovering below a 2 month inventory. Buyers are ready, but sellers are holding out. Are rising interest rates rushing buyers to jump now? Are sellers content in their homes, with their historically low interest rates making an upward move almost impossible? Whatever the reasons, houses that are priced right are going under contract in a few days or even before  hitting the market, and many with multiple offers (a trend that has stayed and doesn't look to be changing).
Buyer Expectations Still High
Buyers still have high expectations, but the extremely low inventory has caused some to compromise on their "needs". Homes with upgrades and updates have sold for premium prices. Homes lacking in updating are good buys for those with patience and some extra cash to make the improvements after purchase. While rates have climbed, they are still historically low.
If you are interested in selling your house, and would like me to give you a market analysis, please don't hesitate to contact me. And if you are looking to buy one of these perfect homes (or get a good deal on a property that needs some work) I'm here for you too!