About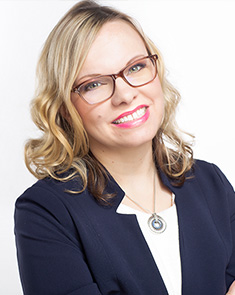 "Thank you for taking the time to explore my website! Real Estate is more then a job to me – it is my passion! However, this passion goes deeper then the real estate transaction (which is arduous to say the least). The satisfaction I receive from helping clients achieve their goals is immeasurable. Some are searching for their first house, others a larger home for a growing family, retirees selling so they can leave NOVA and pursue their next adventure, and even investors looking to purchase rental properties to diversify their wealth. Each client is unique, and I find great joy in forming a personal relationship so I can offer them the best experience possible. My background in Education (High School Marketing and Business Teacher from 2008-2013) comes in handy when explaining the ins and outs of the transaction and dealing with the multiple aspects of the contract. I also have experience in Landscape Construction (Operations Manager for a high-end residential design/build firm 2001-2008) which helps on a variety of technical aspects of a house and property. A mother to two energetic boys, I am never short on practicing patience! My husband of 10 years, a land developer, lends his amazing photography skills for my listings and can always point me in the right direction when addressing zoning or other land use issues. Please feel free to contact me no matter where you are in the process: starting to explore your options or a pro at the open house circuit! I look forward to getting to know you and your real estate goals and developing a lifelong friendship along the way!
What my past clients have to say…
"Elissa was FANTASTIC! She listened to what we wanted, found properties that worked for our needs, and was with us every step of the way. From house hunting to negotiating, inspections to closing – she made the whole buying experience a breeze. We couldn't have done it without her." BUYER Leesburg 2012
"I chose Elissa Olechnovich as my real estate agent for the purchase of my new home. The experience was so positive that I would like to recommend Elissa to other prospective homebuyers.
Elissa helped me determine the price range I could afford, found homes within that price range, suggested excellent mortgage and settlement companies, and kept me informed throughout the entire process. In addition she helped me prepare an offer that the homeowner accepted, even though I was in competition with another buyer for the home. To help make my move easier Elissa also shared the names of a fantastic painter and a carpet person. She arranged for them to meet us at the house when the inspection was taking place. That special touch really contributed to a smooth event-free move for me.
I heartily endorse Elissa Olechnovich as a realtor that looks out for the needs of her home buyer. Working with her was a pleasure." BUYER Leesburg 2013
"Elissa – It was great working with you on this "project!" Your professionalism, good humor and above all, patience, were greatly appreciated throughout the process." BUYER & SELLER Purcellville 2014
"Hands down you are the best realtor we've ever worked with!! Your flexibility, easy going nature and guidance made this whole thing happen for us. You know it took us a LONG time to get here." BUYER & SELLER Purcellville 2014